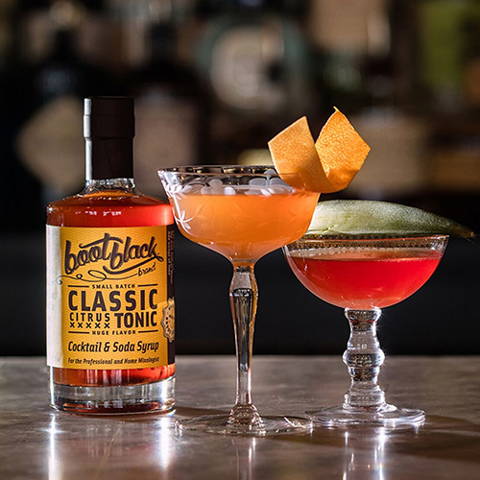 Simple, tart and refreshing. Try this spin on the classic spirit+tonic cocktail with a citrus twist, served up. A perfect patio sipper.
Ingredients
1oz. Bootblack Brand Classic Citrus Tonic
2oz. Gin or Vodka
1oz. Dry Vermouth
Directions
Shake ingredients together with ice.
Strain into a chilled cocktail glass.
Garnish with lemon peel.