Crescent Simples | Small Batch Syrups from Fresh Fruit & Herbs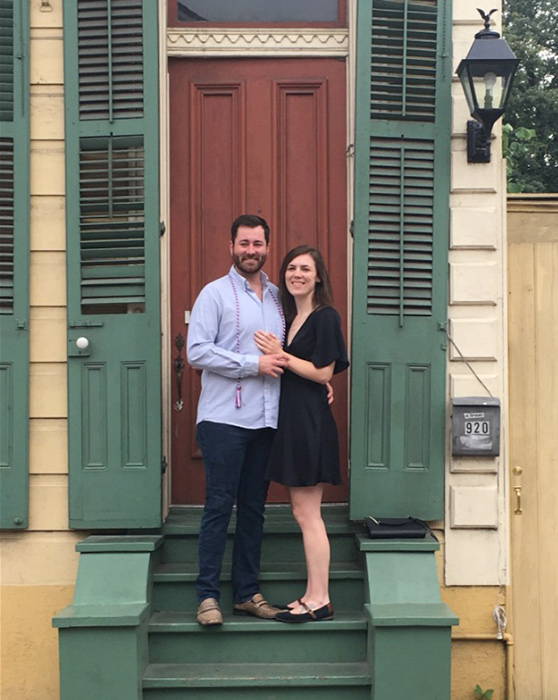 Crescent Simples was founded by Megan and Bill who met while both were bartending in New Orleans. This photo was taken at their French Quarter home, just blocks away from Bourbon Street. In those days, they loved entertaining friends and fellow bartenders who would walk by their house on their way home from work to enjoy a cocktail made with their homemade syrups. There were always multiple flavors in the fridge featuring fresh fruit and herbs.
In early 2019, Megan suffered a life-changing back injury and they made the difficult decision to move to Virginia to be closer to family. Unable to walk or stand for much more than 30 minutes at a time, Megan was going stir crazy on the couch and spent her time reading books about cocktails and dreaming of new simple syrup flavors.
As Megan slowly recovered, friends and family suggested selling the delicious homemade syrups at the local farmer's market. They found the options for cocktail products on the market to be lacking, and knew they could do it in a way that would appeal to both the home bar hobbyist and the serious career bartender. They decided on the core flavors and agreed on the company's mission: to elevate the experience of the home bartender by creating accessible, high quality cocktail products using only fresh ingredients.