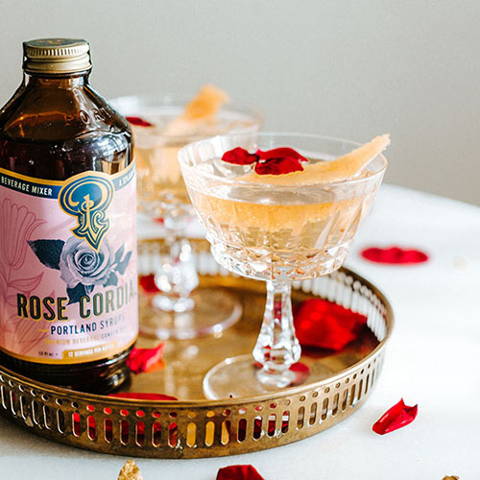 Break out the bubbly and celebrate with this Rose Champagne Sparkler from Portland Syrups. The complex floral character of the Rose Cordial Syrup shines beautifully in this effervescent cocktail. This beverage plays well with brunch plans, summer picnics, and the cheers-worthy moments in life.

Ingredients
4 oz Brut Champagne or Dry Sparkling Wine
2 tsp Rose Cordial Syrup
Grapefruit twist and/or rose petals for garnish
Directions
Pour champagne into flute glass
Gently stir in Rose Cordial Syrup
Twist grapefruit peel, rim the glass, and add to drink
Garnish with rose petals or edible flowers if you're feeling fancy.