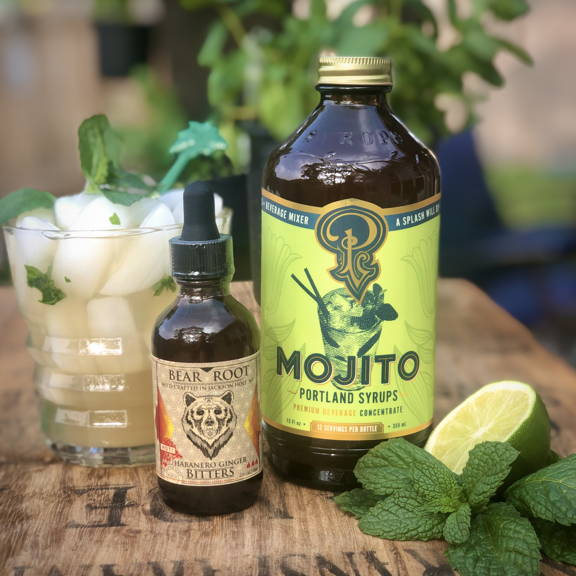 We love a good Mojito but don't always have the energy for muddling. This lower-sugar version is bright, refreshing, and incredibly easy. We added a dash of spicy bitters for a little something extra. Perfect for relaxing outside after a long workday.
Ingredients
1 oz Mojito Syrup
2 oz White Rum
1-2 dashes Habanero Ginger Bitters
4 oz sparkling water
1 lime wedge
Fresh mint leaves for garnish
Directions
In your serving glass or copper mug, mix together the Rum and Mojito Syrup. Adjust amounts for taste.
Dash in the bitters
Add ice (we like crushed)
Top with sparkling water
Garnish with lime wedge and mint leaves. Squeezing encouraged.