Winter Warmer Hot Toddy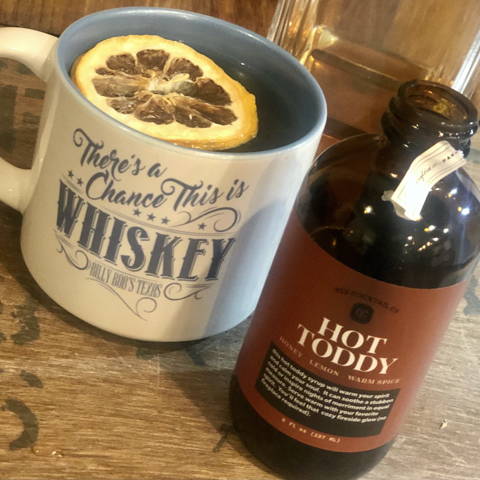 A warm hug in a mug! This Hot Toddy will warm your spirit and calm your soul. It can soothe a stubborn cold or inspire nights of merriment in equal measure.
Have you ever wanted to make a hot toddy at home but didn't have the right ingredients handy? No worries, we got you. With this Hot Toddy Syrup, the flavor work is already done - enjoy the perfect balance of honey, lemon, herbs, and spices. Just add hot water and serve with your favorite spirit. You'll feel that cozy fireside glow in no time (no fireplace required). Stay warm, friends!
Ingredients
2 oz Bourbon, Whiskey, Rum, or Brandy
1-2 oz Hot Toddy Syrup to taste
Lemon wheel garnish
Directions
Heat water on the stove or microwave
Stir in whiskey and syrup
Garnish with lemon wheel